by Peruwayna Spanish School
All our teachers come from top universities in Peru and are specialized in teaching Spanish as a Foreign Language.

Every teacher holds 1 to 3 graduate degrees in teaching Spanish as a Foreign Language and/or related fields.

The vast majority of our teachers are Certified Official Examiners for the DELE International test and hold official Diplomas from the prestigious Instituto Cervantes (levels A, B, and C).
Access thousands of practice and review materials during your free time. They are the perfect
compliment to your one-on-one online lessons with one of our specialized teachers.

At the moment, our Online Campus for private classes is available for Basic 1, Basic 1+, Basic 2, Basic 2+, Pre-Intermediate 1, Pre-Intermediate 1+, Pre-Intermediate 2, Pre-Intermediate 2+, and Intermediate 1 levels, as well as for our Survival Spanish for Travelers and our Medical Spanish for Health Professionals programs. For more advanced levels, our teachers will customize specific learning and practice materials to cater to our students' specific needs and areas of interest.

Our specialized Online Campus for our Conversational/Debate Group Classes has
three available levels: Intermediate, Upper Intermediate, and Advanced.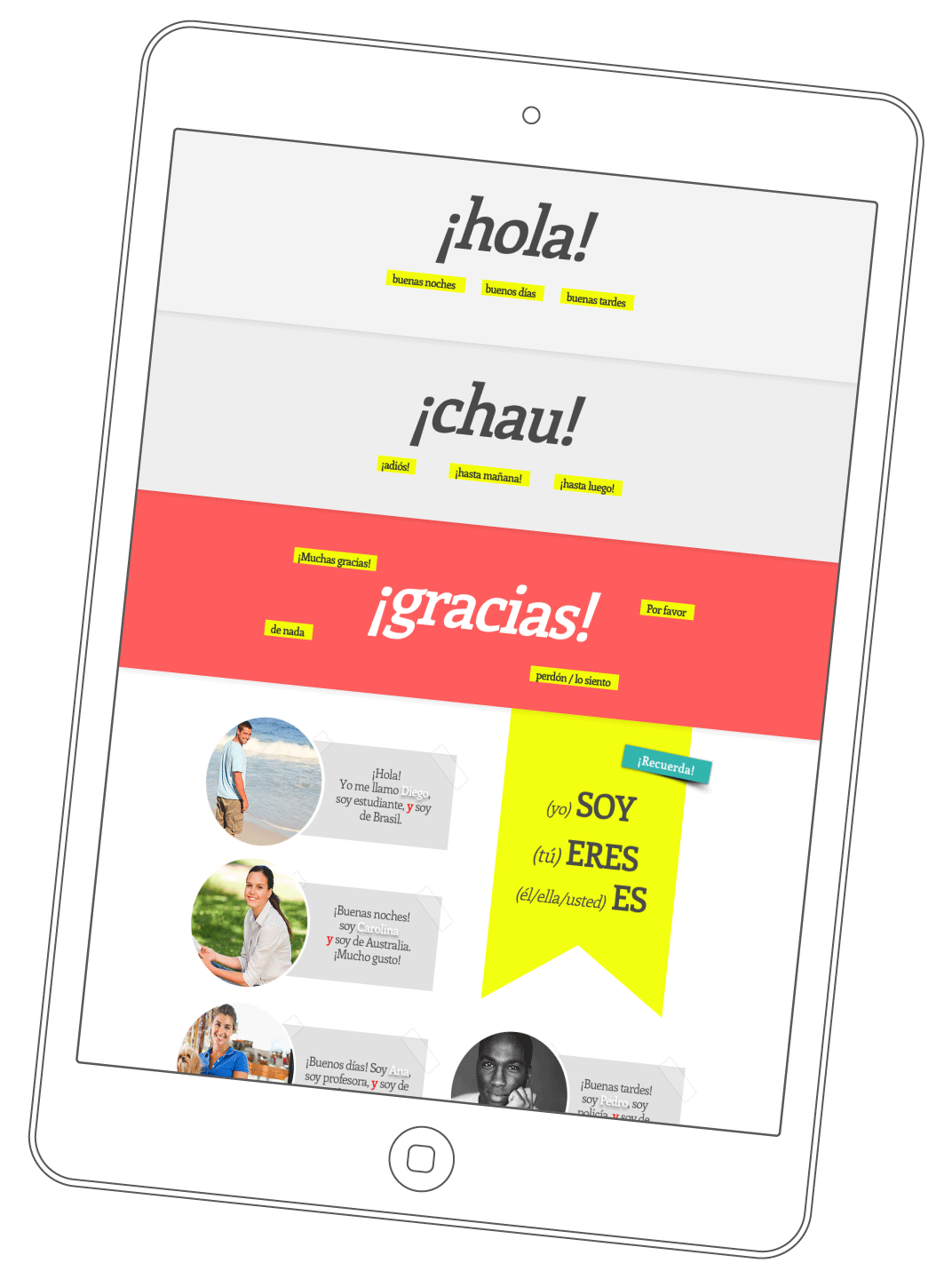 Modern times call for modern educational materials
Thousands of resources under the same roof: audios, videos, written articles, activities, and much more.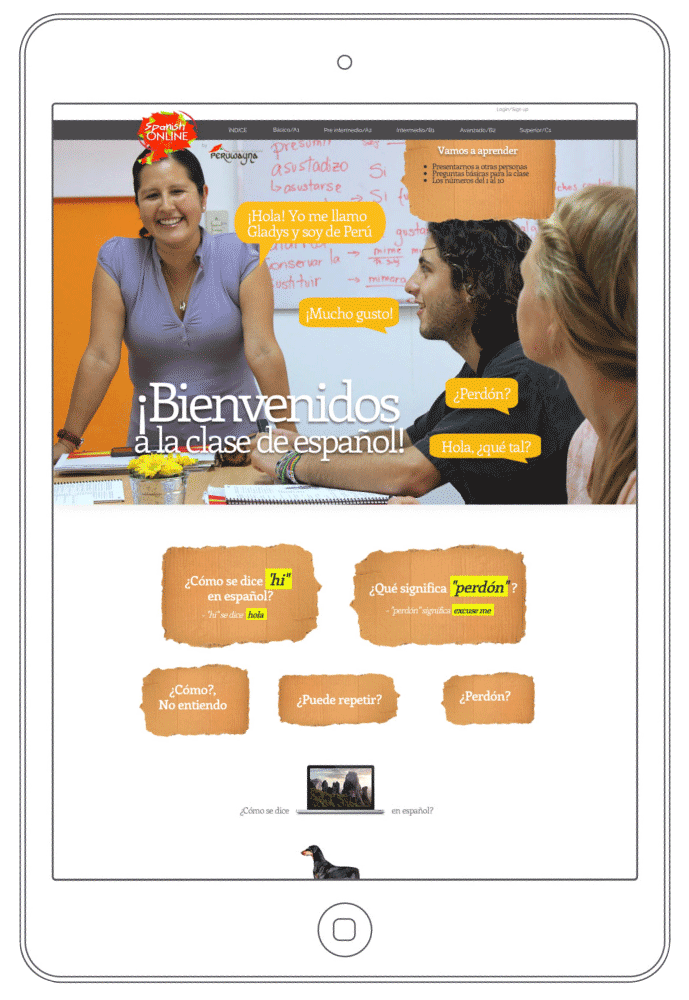 Teacher-guided homework to help you stay on track & provide useful feedback
Laser focus on
helping you develop your communicative skills and quickly gaining fluency.
No hidden fees or taxes. It's all included.
Also, we do not charge registration fees.
private lessons starting at US$12/hour
No subscriptions or monthly payments. Simply buy a single hour or a package of hours at a discounted price.
Secure online payments powered by PayPal.
to make sure you are on the right track
Depending on how many classes you take per week, or how many you take per month, our Academic Coordinator will arrange a FREE periodic online meeting in order to provide feedback and ensure your Spanish skills are progressing smoothly and correctly.
Provide ideas & suggestions
Measure achievement toward goals
What out students say
about our Spanish lessons
Andra - United States of America
"The whole staff was extremely friendly and professional. The spanish classes were fun and very effective. I can't believe how much I learned in just a few weeks!"
Catherine - United Kingdom
"Every lesson was fun and full of laughter, these used a variety of teaching methods and games that really did cater to every ones needs"
Marisa - United Kingdom
"Teachers are very professional, well qualified, and trained in modern language acquisition techniques as well as being very caring, friendly, and encouraging."
Joseph - United States
"I spent about 3 months taking classes in school and online. They are very flexible, and I dramatically improved my Spanish. Highly recommended"
Peter - New Zealand
"Teachers were great and with a keen sense of humor making class really enjoyable. They used a range of different techniques, many their own, which really helped me learn"
Judy - United States
"We learned enough Spanish to make our travels much more enjoyable. The teachers and staff are all very friendly and helpful. They became our friends from the first day"