by Peruwayna Spanish School
All our teachers are professionals from top Peruvian Universities and have a minimum experience of 10'000 hours
teaching Spanish as a foreign language (5 years minimum).
Professional native teachers
Our online campus is finally here for basic levels,
meanwhile, students at other levels enjoy customized materials tailor made to fit their unique learning objectives.
Students at basic levels can access hundreds of extra materials during their free time. Very soon students at all levels will be able to access them:
Essays, narrations and other written assignments
Stories, news and cultural articles to improve reading comprehension and vocabulary
Hundreds of videos and comprehension tests
Hundreds of audios, songs, interviews and more for listening skills improvement
Available grammar lessons for self-study
Our classes program, contents and materials have been designed using the International standards set up by the European Framework of Reference for Languages and complemented with Latin American Spanish.
International program,
adapted for Latin American Spanish
Online lessons are carried out by videocalls which can easily be used on desktop computers, Laptops, Mac computers, iPads, tablets and Smartphones. On the other hand, you can access our Online campus from any device or any internet browser (including Safari, Internet explorer, Google Chrome and others.
Accesible from multiple devices
reach your class wherever you are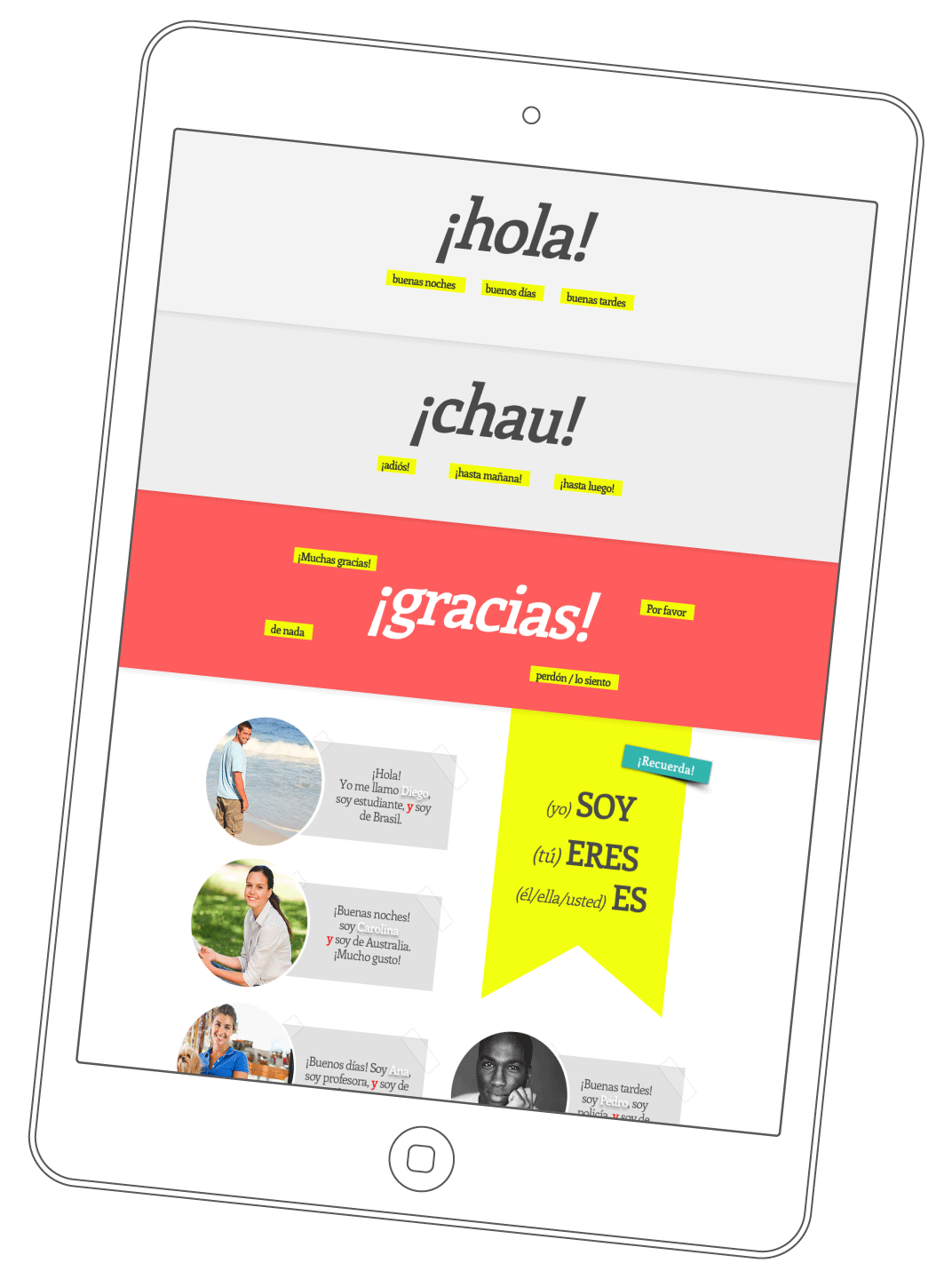 We are one of the most prestigious Spanish language schools in Peru with over 5 years specialized in teaching Spanish as a Foreign Language
We are one of the most prestigious Spanish language schools in Peru with over 5 years specialized in teaching Spanish as a Foreign Language
Adapted content
designed for online distance learning
High definition video
and great audio quality over videocalls
Progress feedback
We will watch your progress closely
Former students' testimonials
Andra - United States of America
"The whole staff was extremely friendly and professional. The spanish classes were fun and very effective. I can't believe how much I learned in just a few weeks!"
What our former students think about our teaching
Marisa - United Kingdom
"Teachers are very professional, well qualified, and trained in modern language acquisition techniques as well as being very caring, friendly, and encouraging."
Peter - New Zealand
"Teachers were great and with a keen sense of humor making class really enjoyable. They used a range of different techniques, many their own, which really helped me learn"
Catherine - United Kingdom
"Every lesson was fun and full of laughter, these used a variety of teaching methods and games that really did cater to every ones needs"
Joseph - United States
"I spent about 3 months taking Online classes with them. They are very flexible, and I dramatically improved my Spanish. Highly recommended"
Judy - United States
"We learned enough Spanish to make our travels much more enjoyable. The teachers and staff are all very friendly and helpful. They became our friends from the first day"