Spanish online program




Programa de Español en línea
DELE test preparation
Prepare for the DELE international exam with the expertise of our teachers who are certified as official DELE examiners. Our program includes practice exams, mock tests, exercises, and guidance on test-taking strategies to improve your language skills. Achieve your language proficiency goals with confidence and skills gained from our comprehensive DELE test preparation course.
Medical Spanish
Either you are a nurse, a doctor, or any other type of healthcare provider, this program will help you obtain specific language skills to effectively communicate with Spanish-speaking patients and colleagues. It focuses on healthcare-specific vocabulary, terminology, and communication, enabling confident interactions, quality care, and improved patient-provider relationships
Spanish for business
This program equips you with language skills to communicate effectively in a business setting in Spanish. Focusing on business-specific vocabulary, terminology, and communication skills, you will confidently interact with Spanish-speaking clients, colleagues, and partners, enhancing your business communication abilities in the Spanish-speaking world.
Every one of our teachers has graduated from a top Peruvian university and holds 1 to 3 graduate specialization degrees in Teaching Spanish as a Foreign Language. On top of this, each has a minimum experience of 10,000 hours teaching Spanish as a foreign language.
​



SPECIALIZED




Spanish teachers
private lessons starting at US$21/hour
academic team at your service
No hidden fees or taxes. It's all included.
Also, we do not charge registration fees.
No subscriptions or monthly payments. Simply buy a week of classes or several weeks of lessons at a discounted price.
Making sure you have a great learning experience is extremely important for us. This is why our Academic Coordinators will periodically arrange free online meetings in order to make sure everything is going as planned and to provide you with helpful tips, ideas, and feedback.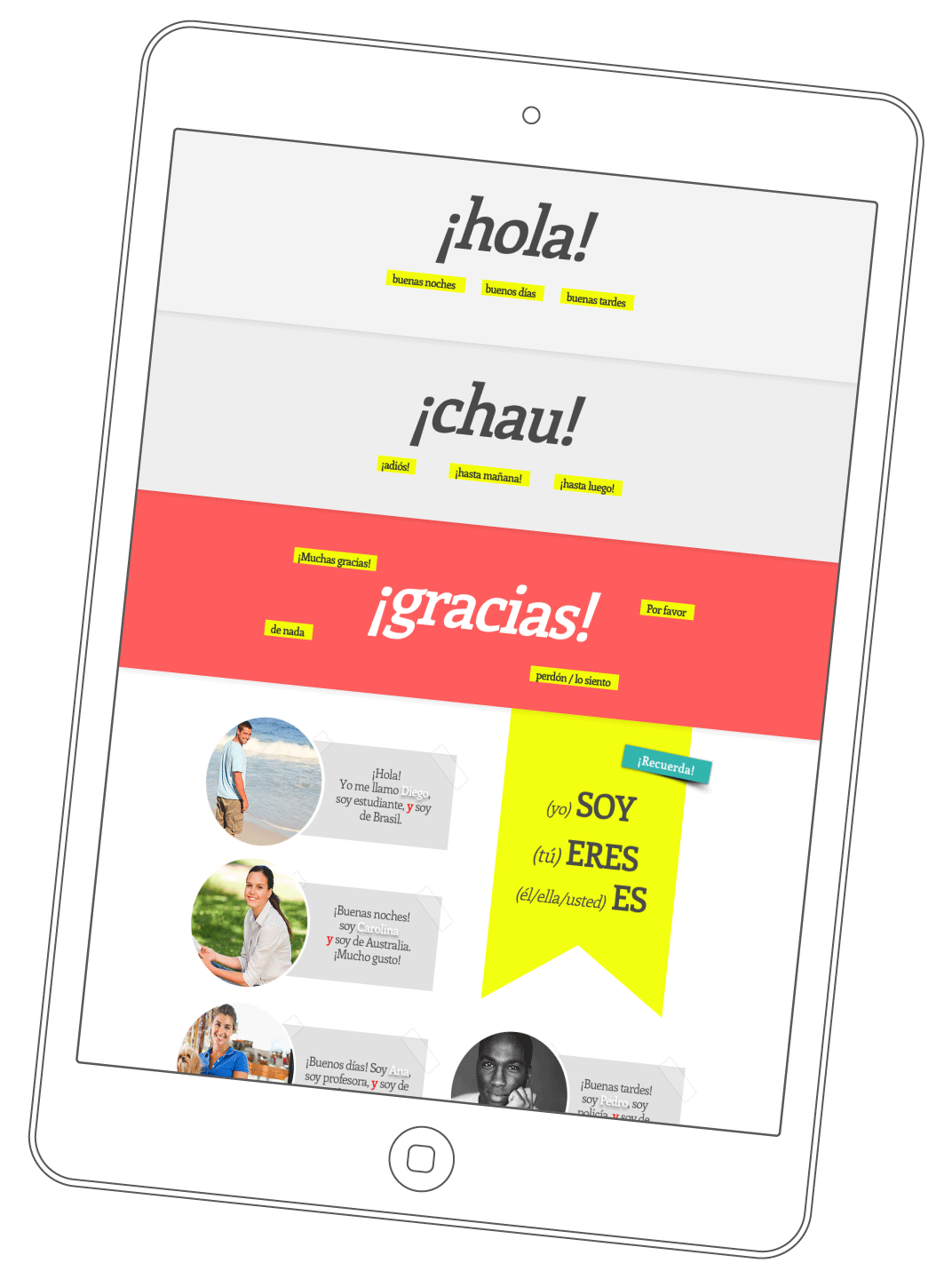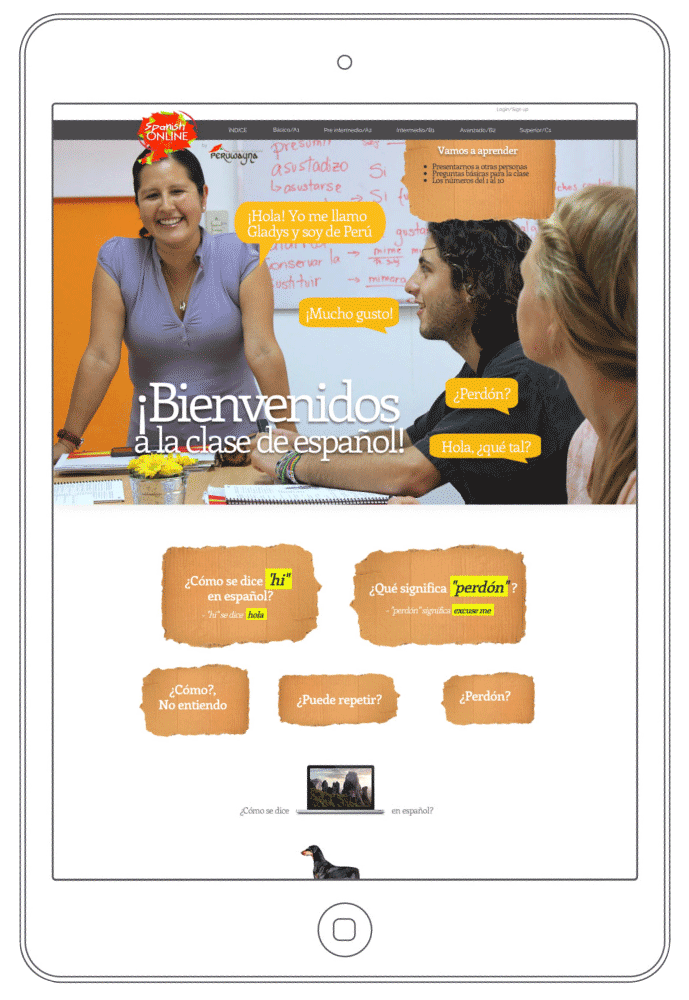 Laser focus on
helping you develop your communicative skills and quickly gaining fluency.
Teacher-guided homework to help you stay on track & provide useful feedback
Thousands of resources under the same roof: audios, videos, written articles, activities, and much more.
Modern times call for modern educational materials
Access thousands of practice and review materials during your free time. They are the perfect
compliment to your one-on-one online lessons with one of our specialized teachers.

At the moment, our Online Campus for private classes is available for Basic 1, Basic 1+, Basic 2, Basic 2+, Pre-Intermediate 1, Pre-Intermediate 1+, Pre-Intermediate 2, Pre-Intermediate 2+, and Intermediate 1 levels, as well as for our Survival Spanish for Travelers and our Medical Spanish for Health Professionals programs. For more advanced levels, our teachers will customize specific learning and practice materials to cater to our students' specific needs and areas of interest.

Our specialized Online Campus for our Conversational/Debate Group Classes has
three available levels: Intermediate, Upper Intermediate, and Advanced.
Postpone/cancel your lessons up to 24 hours before they start, at no extra charge.
Book your classes by either sending us a message or by using our Self Booking Platform to book your lessons on your own.